Beschrijving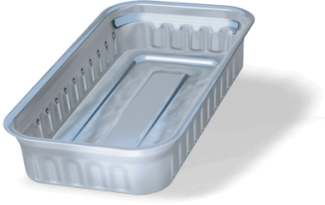 Deep-drawing systems are designed and manufactured at Soudronic in Bergdietikon.
High-speed multi-die presses for deep-drawn cans
The sheet feed multi-die press, is capable of stamping and forming up to eight cans in a single stroke.
The UNIPRESS or UNIPRESS/UNIPRESS-RPT multi-die press line used in the production of deep-drawn cans typically features a UNIPRESS-type press for pre-drawing. Pre-drawn cans are then transferred to the UNIPRESS-RPT, where the can's final shape is drawn.
Click here for more information on the Soudronic website
CAN-O-MAT combination machines 2PC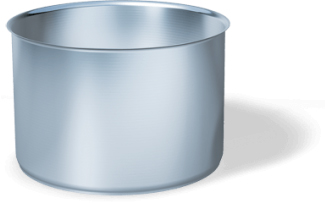 The Soudronic Group offers the combination machine CAN-O-MAT 2PC for medium and high-speed applications.
The technologically mature CAN-O-MAT system features high-level modularity and process capability, and is suitable for a medium range of applications, including, necking, flanging, beading and light testing. With fast, simple retooling, it combines extremely high productivity with top product quality, while offering high safety levels and effective protection for operators.
Click here for more information on the Soudronic website