Beschrijving
The Automatic Aerosol Multidimensional Gauge automatically measures and records the critical parameters of all types of aerosol cans and is the ideal all-in-one gauge for aerosol cans.
Measures: Can height, Seam height, Top seam diameter, "S" Dimension, Distance between top of can and top seam, Dome depth, External body diameter, Internal opening (1″) and Outside ring diameter.
Monobloc cans: Can height, Top diameter, Bottom diamter, Dome depth, Internal opening (1″) and Outside ring diameter, Cap Fit height, Cap fit diameter.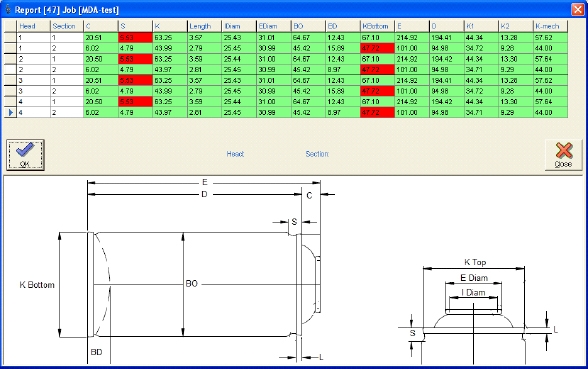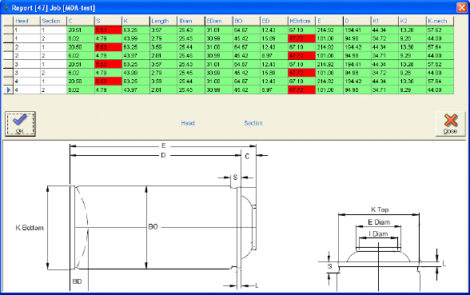 Benefits:
• Fast measurement with 3 sections in approximately 10 seconds
• Particularly accurate, as no operator influence
• Easy and fast calibration (less than 1 minute)
• More reliable and accurate than other systems used
• Excellent R&R results
Features:
• Motorized can height gauge stops at force of 7 Newtons
• No change-parts needed from one can size to another
• Includes factory certified calibration gauge
• Data recorded in SPC software
• Automatic data export for subsequent analysis
Een video en meer (technische) gegevens zijn te vinden op de website van CMC-Kuhnke: Bekijk alle mogelijkheden, ACI-3000 Aerosol Multidimensional Gauge
Bekijk ons complete overzicht van alle aerosol meetapparatuur.