Beschrijving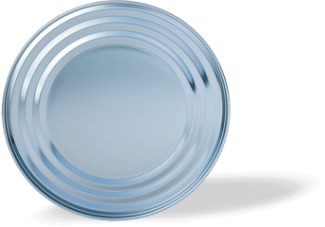 END-O-MAT system. The END-O-MAT system turns thin sheet into fat profits. As a multi-die production line for lids, EO shells, rings, bottom ends and twist-off caps, the END-O-MAT system was designed to meet the technical and commercial endmaking challenge of the future.
Stamping Press. Multi-die presses. High speed press for staming of ends and shells
Disc curler. Flawless curling on round and non-round ends is a prerequisite for flawless seams
Disc curler for round ends
Stamped ends with an initial curl are processed in a special disc curler for round ends, which features a fixed curling segment and a rotating curling disc. Its large diameter of approx.1085 mm for steel ends (approx. 850 mm for EOE aluminum shells for beverages) provides the curler with a sufficiently long line of contact to allow even ultra-thin end material (DR) to be curled accurately at high speeds of up to 2000 epm. The curler is designed for fast changeover.
Curling press
Non-round ends are process in a full-curling transfer press. Here, the shells are curled around the circumference in – for example – two or three steps by a multi-fold die using a conventional upper drive press. The capacity of such a line depends mainly on the specific transfer-curling die.
Rotary liners. Cantec manufactures high-speed rotary liners for all types of compounds applications.
P4 strip stamping press. Equipped with single and double tooling, the P4 is ideal for stamping and deep drawing caps.
The P4 strip feed press was designed to manufacture round and non-round ends, shells and cap shells. It operates with single- or double-die tooling and has an integrated mechanical strip feed system for automatic feeding with primary-scrolled, secondary-scrolled or straight-sided strips. It comes with a hydraulic overload safety device and features a four-fold, hydrostatically pre-tensioned, guided ram. This guarantees the same position in all working conditions, i.e. no displacement in the upper or lower part of the tool.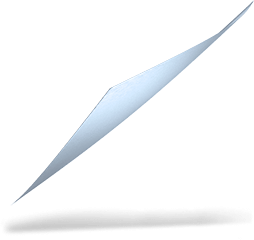 The system also features a DAR single or double disc curler with conveying equipment from the press and to the double head liner for round ends and shells.
Scroll shear. The scroll shear is capable of producing straight trimmed or primary scrolled strips for end production. Unlike the slitter system, which has rotary cutters, it is a stamping shear.
The scroll shear is a highly versatile piece of machinery and can be used to process bright, lacquered and printed sheets made of tinplate, TFS and aluminum. It features a flexible, modular design that facilitates individual add-ons. Other attractive advantages include optimum handling and minimal changeover times. It also has scroll strip magazine for the fully automatic collection of scroll trips on pallets.
Combined slitter. This combination of single-gang slitter and scroll shear facilitates the processing of straight-sided sheets into scrolled strips.
The combined slitter retains all the advantages of the single-gang slitter and scroll shear. No additional tools are required for the trimming equipment when processing sheets of different sizes.
Cap-stamping press. Combining strength and precision, END-O-MAT multi-die stamping presses with advanced four-point drives eliminate need for a slide guiding system.
Versatile END-O-MAT stamping presses come with a wealth of benefits for cap-makers. Capable of producing caps with diameters between 32 and 89 mm, they can be retooled and reset quickly and simply. With sheet width capacity of up to 1200 mm (47"), the presses make maximum use of materials thanks to minimal web width. And apart from needing minimal maintenance, they require no lubrication above product and die level and no special foundation thanks to a drive design that provides for balanced weight.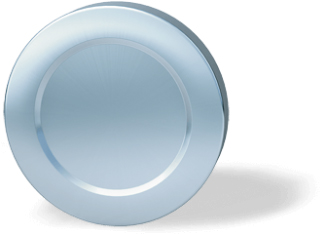 CAP-O-MAT cap former. The CAP-O-MAT is a mature multi-functional system designed to meet the technical and commercial canmaking challenge of the future.
Designed for a wide variety of applications, the CAP-O-MAT offers a high level of process capability. The pre-curl station can be equipped with rail pre-curling technology, which reduces tooling costs, or with die pre-curling technology. All die-operating tools are designed with overload protection and as cartridge tools for quick, easy changeover, and the system provides effective protection for the operator.